Škoda part number:
000 096 322 D
SON 331 441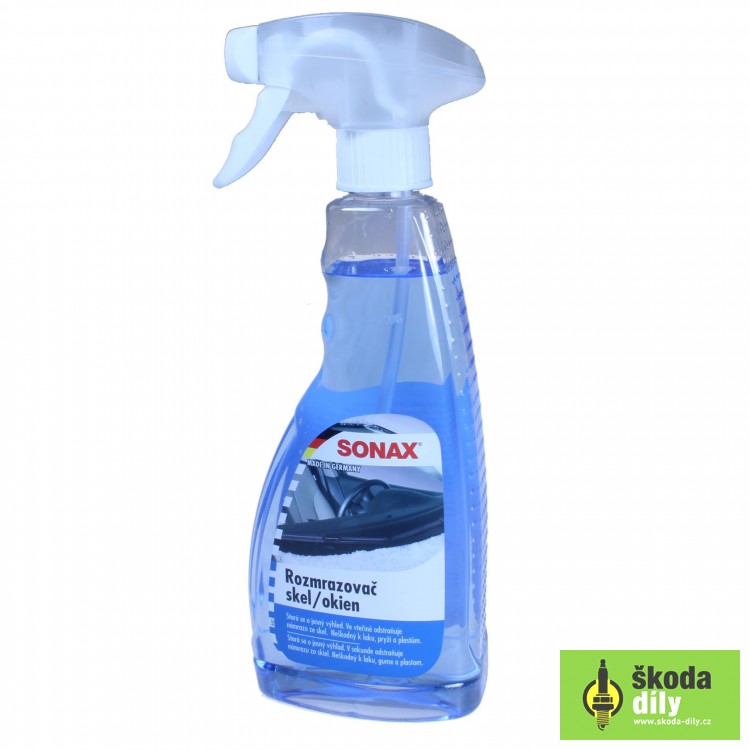 In just one second, it instantly removes ice and frost from glass surfaces. When using this product, you will no longer need a scraper, which will now prevent your windows from getting scratched. Plus, you won't have to worry about future frosting. It con
Note:: Volume 500ml.
What cars does this part fit? [+]
Manufacturer facts:
Sonax
Sonax is owned by the Hoffman Group, which started in the mining industry. In the 1930s, the Hoffman Group supplied raw materials for metal polishing. Thanks to the materials, they started to produce their own product, the so-called Sonne. (German name for "sun"). A few years later, they added wax to the recipe and the name "Sonax" was created. Today, Sonax is a German manufacturer of high quality car cosmetics for both professionals and car enthusiasts. Sonax currently offers a wide range of car care products. The current collection includes cleansers, polishes, shampoos, interior cleansers, skin care products, various waxes, sealants and accessories.
×

Alternative parts
Back to contents ⇑