Škoda part number:
000 096 320 JG
G12 E05 0A2
G12 E05 0A3
G12 E05 0A8
G12 E05 0A9
G12 E05 0M2
G12 E10 0M8
G12 E10 0M9
GA1 3A8 JM8
GA1 3A8 JM9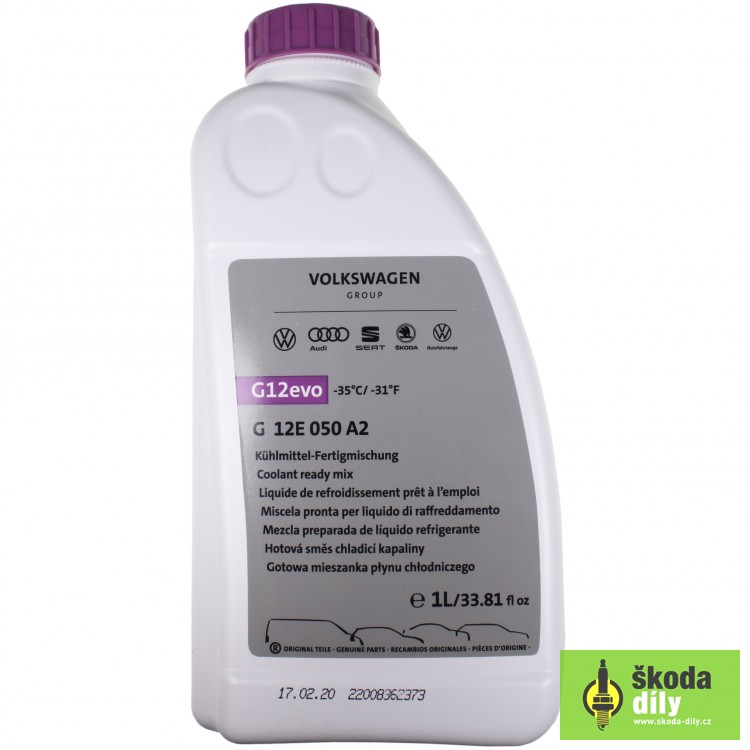 The coolant, suitable for use in all Škoda models (except Favorit and Felicia), prevents overheating, freezing, corrosion and the formation of deposits in the cooling system. This is a replacement for G13 coolant.
The coolant complies with the VW TL 774 L standard. It is only miscible with G12 and G13 coolants (VW TL 774 G or J).
Note:: Prepared mixture up to -35°C, Volume 1.0L
What cars does this part fit? [+]
Manufacturer facts:
Škoda
Every spare part of the Škoda brand comes from suppliers who supply spare parts during the production of the car and is thoroughly proven by both the car manufacturer and its eventual supplier. So you can be sure that you are buying top quality and identical parts that were fitted to the car during its production.
×

Back to contents ⇑