Škoda part number:
0AM 198 142 AA
0AM 141 017 BB
0AM 141 017 BL
0AM 141 017 BP
0AM 141 017 CC
0AM 141 017 CL
0AM 141 017 CS
0AM 198 140 A
0AM 198 140 H
0AM 198 140 L
0AM 198 140 S
0AM 198 141 P
0AM 198 141 T
0AM 198 142 G
0AM 198 142 R
602 000 600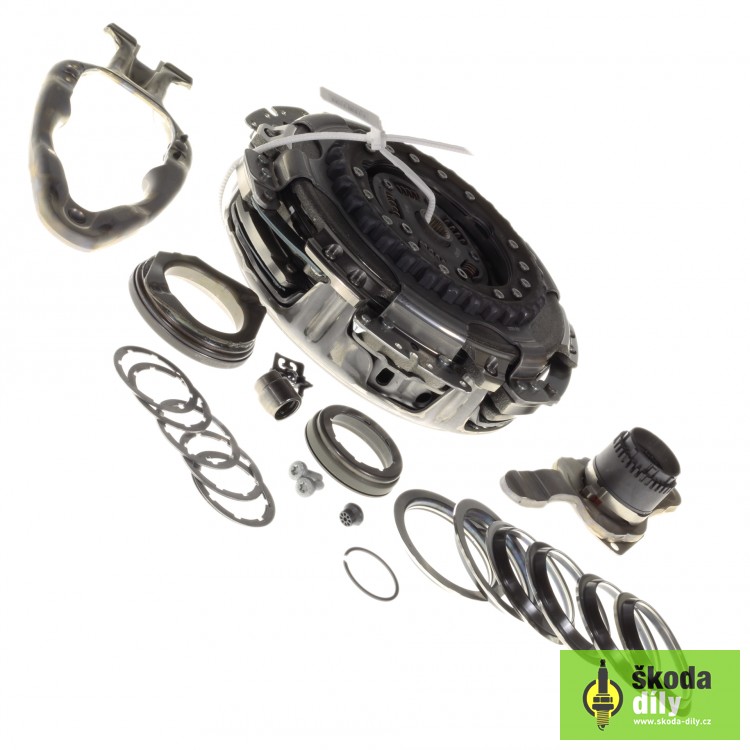 Clutch set for 7-speed DSG automatic transmission. Suitable for vehicles with 1.0TSI 81kW/85kW, 1.2TSI 77kW/81kW, 1.4TGI 81kW, 1.4TSI 90kW/92kW/103kW/110kW/132kW, 1.5TSI 110kW, 1.8TSI 112kW/118kW/132kW engines.
We recommend that you verify the compatibility of this part with your vehicle's VIN.
What cars does this part fit? [+]
Manufacturer facts:
Luk
Luk company was founded in 1965 in Germany and is currently a development partner and supplier of original parts for the vast majority of passenger car manufacturers.


It produces in 17 plants in Germany, France, Great Britain, Hungary, Brazil, Mexico, India, China, Korea, South Africa and the USA.

Every fourth car in the world is equipped with a LuK clutch directly in production. The company employs over 9,000 workers and annually produces over 15 million clutches for passenger cars and 6 million dual-mass flywheels.

During its existence, the company has patented more than 1,000 technical solutions and inventions, which confirms it as one of the leaders in the field of clutch systems. One example of a company patent is a dual-mass flywheel or component for CVT gearboxes. All innovative LuK technologies contribute to energy, fuel savings and increased driving comfort.

LuK uses them as an original part in production for Audi, Škoda, Seat, Volkswagen, Alfa Romeo, BMW, Citroën, Daimler Chrysler, Fiat, Ford, Chevrolet, Honda, Hyundai, Mazda, Mitsubishi, Nissan, Opel, Peugeot, Porsche, Renault, Toyota or Volvo.
×

Alternative parts
Back to contents ⇑