Clutch Set 1.0, 1.2, 1.4 Luk
|
Skoda-Parts.com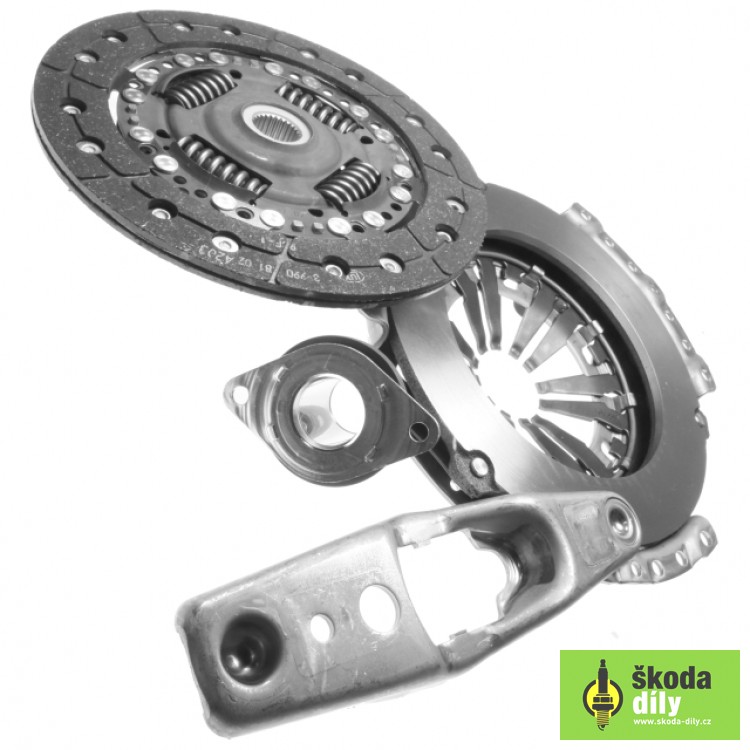 clutch kit without a flywheel, 1.0MPI 44kW/50kW/55kW, 1.2HTP 40kW/44kW/47kW/51kW/55kW, 1.4 16V 55kW/59kW/63kW/74kW, for the Fabia and Octavia 2 from 11/2006, Roomster from 8/2006
package content volume: clutch plate, pressure plate, clutch bearing, fork and sleeve
What cars does this part fit? [+]
Manufacturer facts:
Luk
Luk company was founded in 1965 in Germany and is currently a development partner and supplier of original parts for the vast majority of passenger car manufacturers.


It produces in 17 plants in Germany, France, Great Britain, Hungary, Brazil, Mexico, India, China, Korea, South Africa and the USA.

Every fourth car in the world is equipped with a LuK clutch directly in production. The company employs over 9,000 workers and annually produces over 15 million clutches for passenger cars and 6 million dual-mass flywheels.

During its existence, the company has patented more than 1,000 technical solutions and inventions, which confirms it as one of the leaders in the field of clutch systems. One example of a company patent is a dual-mass flywheel or component for CVT gearboxes. All innovative LuK technologies contribute to energy, fuel savings and increased driving comfort.

LuK uses them as an original part in production for Audi, Škoda, Seat, Volkswagen, Alfa Romeo, BMW, Citroën, Daimler Chrysler, Fiat, Ford, Chevrolet, Honda, Hyundai, Mazda, Mitsubishi, Nissan, Opel, Peugeot, Porsche, Renault, Toyota or Volvo.
×

Alternative parts
Back to contents ⇑