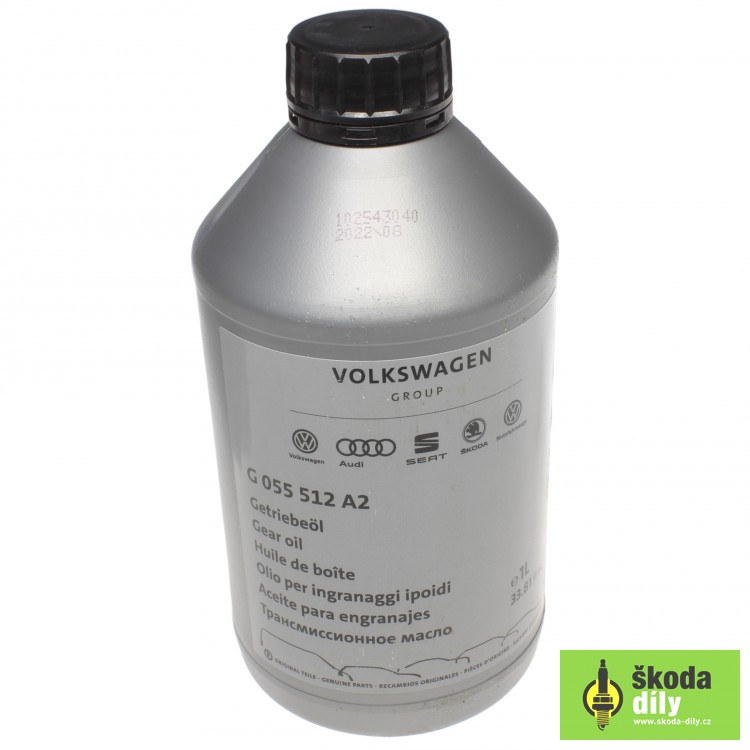 Oil for 5-speed and 6-speed manual transmissions, 7-speed automatic transmission.
What cars does this part fit? [+]
Manufacturer facts:
Škoda
Every spare part of the Škoda brand comes from suppliers who supply spare parts during the production of the car and is thoroughly proven by both the car manufacturer and its eventual supplier. So you can be sure that you are buying top quality and identical parts that were fitted to the car during its production.
×

Discussion
6.4.2021, 18:13
Lukáš Rusnyák
Zdravím kolik potřebuju oleje do Octavia 3 1.6 TDI 77kw 5q díky za odpověď
28.2.2021, 18:26
Jaroslav Weber
Dobrý deň
Kolko oleja potrebujem do 5stupňovej manuálnej prevodovky?? Motor 1,2TSI 63kW. Stačia 2 litre?? Ďakujem
24.3.2021, 21:06
Jiří Rosický
Ano stačí 2l ale celé...Pak se správně maže kolo 5.rychlosti...
Back to contents ⇑