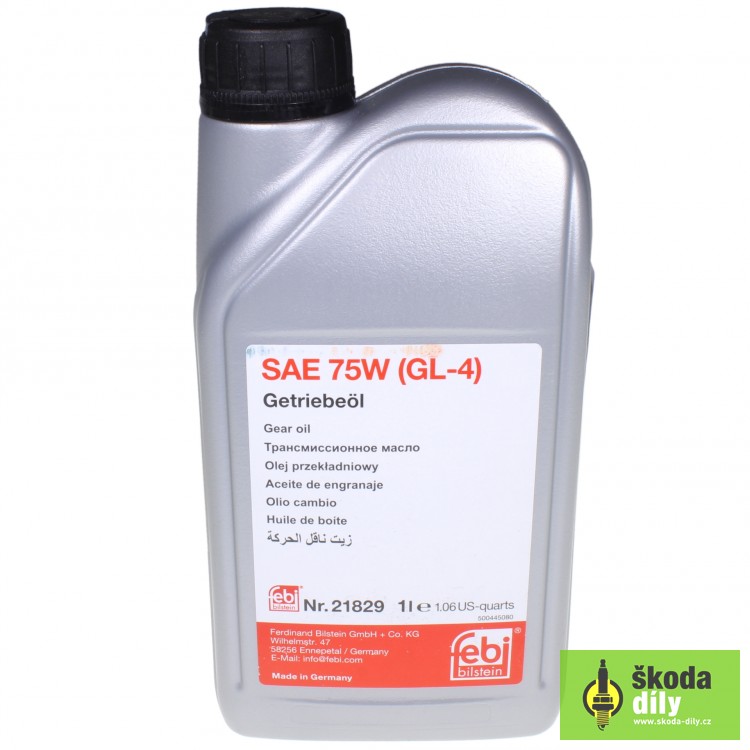 Oil for 6-speed mechanical and 7-speed automatic transmission, SAE 70W-75W, refill level 2.3l for manual transmission, 1.9L full refill for 7-speed transmission.
What cars does this part fit? [+]
Manufacturer facts:
Febi
Febi Bilstein boasts nearly two hundred years of history. It is one of the world's leading manufacturers of automotive components for both OE production and aftermarket - FEBI BILSTEIN from Ennepetal, Germany, is a manufacturer of a wide range of high quality components ranging from steering through engines and transmissions to brakes and electrical components. High quality is of paramount importance for FEBI and its control is focused on all areas from purchase through production to sale.
×

Alternative parts
Back to contents ⇑