SHELL HELIX ECT HX8 5W-30 Engine Oil Longlife Shell
|
Skoda-Parts.com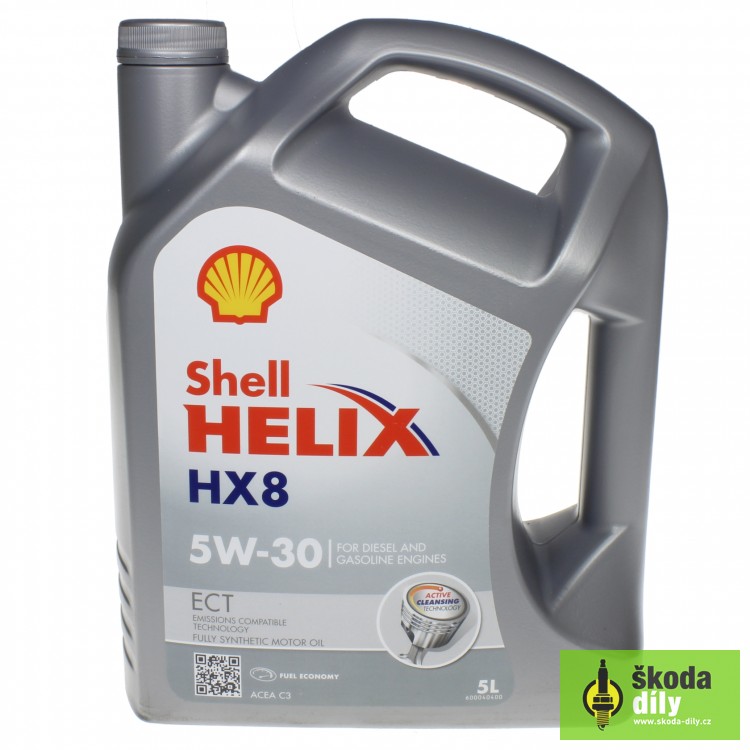 Synthetic engine oil for gasoline and diesel engines. It contains cleaning additives that remove harmful deposits and dirt from the engine. ACEA C3 Specifications. Meets MB-Approval 229.31/229.51, BMW LL-04, VW 504 00/507 00 standarts.
Note:: Volume 5l
What cars does this part fit? [+]
Manufacturer facts:
Shell
Shell Czech Republic a.s. is a subsidiary of Shell Transport and Trading Co. Ltd. from Great Britain and Royal Dutch Petroleum Co. from the Netherlands. Shell operated in the Czech Republic in the first half of the last century and resumed its activities as one of the world's first oil companies in April 1991. Shell offers top oils for cars and motorcycles tested, among other things, in motorsport (eg Formula 1) .

All Shell oils we sell have a clear and demonstrable origin from official distributions.
×

Alternative parts
Back to contents ⇑