Summer Windscreen Washer Fluid Sonax
|
Skoda-Parts.com
Škoda part number:
SON 373 141
SON 271 100
SON 271 102
SON 271 103
SON 271 141
SON 371 141
SON 372 141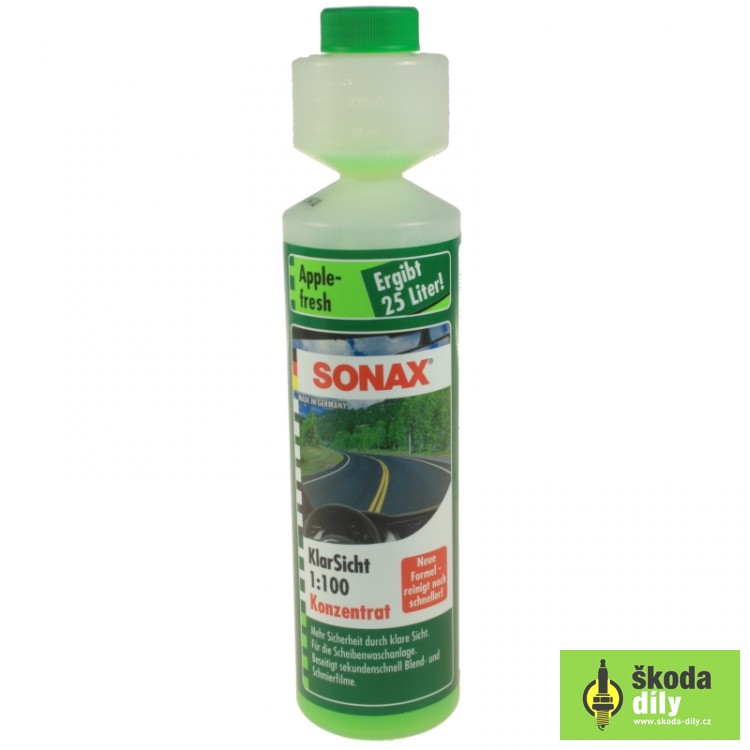 Concentrate - washer fluid refill - summer mix with increased cleaning power, enough for 25L of liquid, 1:100 dilution, 250ml. Removes bug, oil and silicone residue harmful deposits from windows without creating smudges on the glass.
Note:: Apple.
What cars does this part fit? [+]
Manufacturer facts:
Sonax
Sonax is owned by the Hoffman Group, which started in the mining industry. In the 1930s, the Hoffman Group supplied raw materials for metal polishing. Thanks to the materials, they started to produce their own product, the so-called Sonne. (German name for "sun"). A few years later, they added wax to the recipe and the name "Sonax" was created. Today, Sonax is a German manufacturer of high quality car cosmetics for both professionals and car enthusiasts. Sonax currently offers a wide range of car care products. The current collection includes cleansers, polishes, shampoos, interior cleansers, skin care products, various waxes, sealants and accessories.
×

Alternative parts